Pressurized
Nikon 35mm H.R. Giger Edition
I used AI to create the base image and then edited this Nikon 35mm film camera into an H.R. Giger edition.  Details and more variations on the blog.
Cattails
Polaroid One Step color film with border removed.  Will later do an emulsion lift with this, but loved the grunge look of the border.
Evening Strolls
Evening strolls with the family at The Parklands.  One of the benefits of the slower pace lately.
Little Elina
Little Elina looking over the forest at Bernheim. I did a little video experiment for this as well here.
Northeast
Original photo shot with a Holga 120 TLR then edited in PS.
EFX
Just some fun in Photoshop.  Download the free twirl PS action here.
Roadside
Somewhere in Kentucky.
Middletown
Old house that used to be located in Middletown, Kentucky.  Now torn down.
Lil' Nis
One of the forest giants at Bernheim.
Indiana
Someone along the highway in Indiana.
Savannah
Savannah, GA shot on a Holga.
Countryside
Abandoned
Church
Deep Waters
Welcome Party
Ominous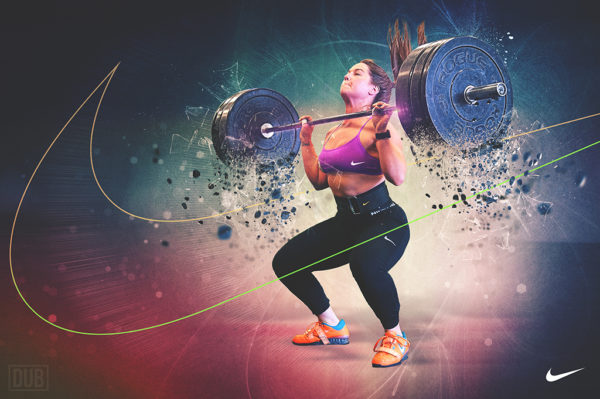 Nike Women Weightlifting Ad
A faux Nike ad that I created using a photo that I took of my coach. Check out the work-in-process shots, colorway variations, and posters for this image on the blog.
Snow Flurries
Caught this old barn in a small snow flurry the other day. Located in Jefferson County, Kentucky.